Vote, Asshole Porky Pig Ibrahim:Yes, you're going to see a lot of pork. Dep IGP already said it is ok
This guy has no brains and thinks we do not have brains.Sorry lah Froggie.We have woken up from the 52 year old slumber.You could have managed better in those days.But just remember-The only thing constant is always change and if you dont change,you will be changed. Ubah! Ubah1 Ubah!
This Ibrahim katak is a dangerous animal in our society. Like DrM he too doesn't Repent for all his sins. That is the quality assigned to Satan by God Almighty!This Otak kosong dont know how to compare because his head is full of shit! Dont try to bully a woman and pick someone your size loser! Ambiga has the support of 250,000 Malaysians and if you cannot see the difference you are completely blind you fool!!

http://suarakeadilanmalaysia.wordpress.com/2012/05/21/halaal-as-cruel-as-it-gets-a-froggy-asshole-this-rectal-tunku-is-just-another-itchy-old-man/
When you interview a feral, this is the kind of uncultured statements you get. I wonder how on earth people could elect a man like this to represent them. Sigh!
Each and every time I see this bastard face, I feel like vomiting thru my asshole. The more you speak, the more stink it becomes. Asshole
It takes a butt hole to know another butt hole especilly when one is the biggest butt hole!! This butt face is probably the only one who undestood everything all those butt holes said through their butt protest/exercise.What comes out of a butt hole comes out everytime this butt face opens his mouth. So it is only fair to expect the king of all butt holes to be the spokesperson for those who wish to communicate through their butts/butt holes/butt protest!! All hail King Ibrahim Butt Face Ali!! Thinking positively, with friends like him BN does not need any enemy as he spews out shit everytime he opens his mouth.
This unworthy individual is not worthy to be commented upon. He takes up useful press space with his total irrelevance. A totally pathetic individual being propped by another evil individual. Pathetic individuals trying their best to be relevant when everyone knows that they are heading into the obilivion. Hope you and your kind disappear and never reappear again.
Porky Pig Ibrahim:
In case you have any doubts what a restaurant called The Pig specializes in, Roald Dahl's poem "The Pig" adorns the entrance to Logan Circle's newest eatery. Step into the bathroom and Porky Pig, Miss Piggy and their porcine friends plaster the walls. Open the drinks menu for a wine list divided into "Little Pig," "More Pig" and "Big Pig."
Yes, you're going to see a lot of pork.
But fear not, vegetarians and non-porkers. There's plenty here for you, too. But if there was ever a reason to hop off the vegetarian train for the night ("Hi, my name is Erin and I'm a vegetarian… 98 percent of the time."), it's at The Pig.
No pig goes to waste at EatWell DC's newest venture (the group is also behind The Heights, Grillfish, Logan Tavern and Commissary). The restaurant expects to use seven to 10 pigs a week, with no part left uneaten. Produce is sourced directly from EatWell's La Plata, Md., farm; a sign directly inside The Pig's front door lists other produce, meat and dairy suppliers.
A multi-page drinks menu ranges from seasonal cocktails (the Farmhouse Smash, with organic vodka, muddled strawberries, basil, lemon and clover honey, is the perfect summer refreshment; Miss Piggy's gin, sparkling wine, lavender and citrus dust combination is a little too heavy on the gin but smells like Provence) to wine and beer. A unique option is eco-friendly drawn wine — wine on tap, essentially; a server described this as "porch-drinking wine," perfect to relax with and simply enjoy.
Like other small plates restaurants in D.C. — which, these days, describes almost every new restaurant in the city — food is meant to be shared, which gives diners the opportunity to try a variety of dishes and even branch out into something a little unusual (pig ears, anyone?).
The charred pork belly, served on top of celery root puree and watermelon jam, falls apart at first forkful, perfectly tender and juicy. Pork-and-lamb meatballs are topped with arugula, which brings a fresh, light element to the heavy dish. The grits mixed in taste more like ricotta; this dish wouldn't be out of place in any Italian restaurant.
Carolina pulled pork has a slight kick and is pleasantly not drowning in barbecue sauce; the truffle-crusted mac & cheese on the side turns tablemates into rivals vying for the last bite.
Step away from the pork for a couple of dishes to try flavorful wild boar ragu and veggie-friendly chickpea hash. Roast cauliflower with pine nuts and currants pairs well with the heavily-meat menu, although the dish could do with a few dozen fewer currants.
The only less-than-stellar dish is lamb manti dumplings. While delicious, the strongly Asian flavor is jarring in the midst of a southern-leaning meal.
Try to leave room for dessert. A brûléed cake of cream and crêpes, drizzled with raspberry coulis, is surprisingly light; for something totally unique, the Sundae Bloody Sundae comes with pig's blood chocolate ice cream.
The Pig plans to launch brunch service soon and will hopefully offer patio seating, too. In the meantime, it's already one of D.C.'s most exciting new restaurants and brings new life to this stretch of 14th Street. Diners leave full, satisfied, happy and optimistic that Logan Circle may soon become a spot for destination dining in D.C.
Let's us set up stalls in fornt of his house and sell barbecued pork ribs and char siew pau. Dep IGP already said it is okthis perkosa man thinks and argue thru' his butt in comparing the chaos of burger and butt ( bnb – babi ) with Bersih 3.0. Sure lah Bersih 3.0 is chaotic because the pdrm triggered it with all government machineries cornering the Bersih 3.0 to nowhere but except to retaliate. unlike the Bersih 3.0, this bnb ( babi ) were blessed and supported by the authority, how to have chaos????? stupid dunggu bnb ( babi ) we should try to set up one bak kut teh stall in front of perkosa house and see how he feels. I am sure he will jump like the kera kena belachan. then we say there is nothing wrong, also set up one in front of the stoooopeeeed dgip's housePathetic Perkasa… There is absolutely no comparison between a protest rally of over 200,000 concerned citizens lobbying for action against what is seen widely as a corrupt and unfair election process, and a few silly little people demonstrating outside a private home. Don't they realise that there were 200,000 people at the Bersih rally not just Ambiga herself? Stupidity of the highest order, but then what else do we hear from Ibrahim Ali and his brand of mat rempit followers. Armageddon, it's hard to post ANY comments on this turd IA. He has surpassed all qualifications to be recognised as a racist moron. Even if Hell would welcome him, the man who walks on water is cultivating trash like him as the mythical Toyol (Indon immigrant inclusive) & even Lucifer himself; to avoid all his un-doings on earth to all Malaysians. He can't afford to lose. Bottom-line, the damage the walk-on-water man has done is beyond redemption. The people of Malaysia have seen the light… No turning back…Those shameless veterans must have rubbed their smelly butts on the faces of this katak and the senile mamak for blessings before they went to Ambiga's house to do their butt exercise. So this monkey has nothing but praise for the veterans' despicable act. Wait till Malaysians show you their 28 million butts in GE13.What happened to those retaliation protest by Perkasa goes to show the following; 1) There are idiots who do not know the different. 2) UMNO support Perkasa and therefore support racialism, breaking the law and stupidity. 3) The more Ibrahim Ali open his mouth the more his cause embarrassment to BN and UMNO. 4) Chua Soi Lek support Ibrahim Ali and Perkasa. Not a word against what Ibrahim and Perkasa did. But he criticize his own member Kian for her participation in Bersih 3.0 even though he said MCA will not prevent his members from attending. 5) There is little different between leaders and members of Perkasa and UMNO This coming GE, no one wants him to represent them! PAS said get lost! Now he is begging UMNO! If UMNO were to give him a seat , they are idiots! So he will be selling burgers in front of Najib house! Or butt dance in front of Muhuyudin's house! Worse to worse, he will put up a stall in front of Tun Mahathir's, as the later is the Patron of Perkasa!! Ibrahim Ali, I tell you, your offer to give assistance to the police who attacked the rakyat is not wanted. The gomen can give them more. Have not you heard of the submarine scandal of RM3 billion wanted by najib and company? Why must you keep on intimidating the rakyat when it is none of your business if people want to protest in the public space? You are just an individual and just carry on with your daily life. Or,,,,or,,,,,,, Or are ypou contracted by UMNO to represent them to create trouble for the opposition and ordinary rakyat who does not support umno BN? Please declare yourself one way or the other…. Otherwise go and enjoy your dreams with our retired mahathir in his paradise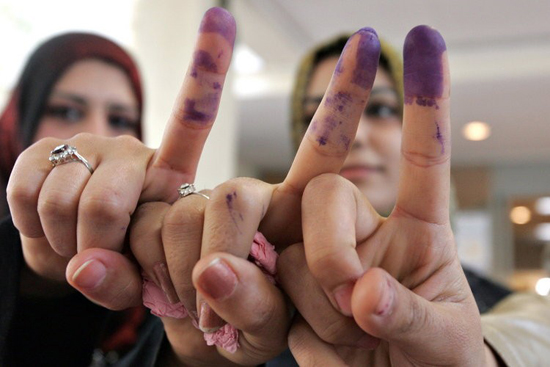 Bersih 3.0 is over and gone but the intimidation and harassment of its co-chairperson Ambiga Sreenevasan continues till today with no signs of stopping any time soon.
This is basically due to the attitude of the police and the government which fail to see the intimidating tactics of certain quarters as impinging on the rights of individuals.
If they think by intimidating Ambiga, they can succeed in suppressing her and the others from rising up to demand for their rights, they are badly mistaken.
In fact their actions would instead cost them dearly in the coming elections. Ambiga may be the co-chairperson of Bersih, but Bersih is not all about her alone.
It is about the people at large rising up to demand for clean, fair and free elections, a legitimate right of every citizen.
The more the people are suppressed the more they will rise up and they have now reached a point of no turning back in this legitimate pursuit for clean elections.
By continuing to resort to intimidating tactics, more so along racial lines, the powers that be are only making her stronger and more resolved by the day to carry on with her demands for the people and country.
Ambiga is not just brave but a great Malaysian willing to sacrifice her comforts and likes for the country, for you and I.
By not retaliating against those who choose to insult and disgrace her in ways that are too degrading, she has gained the respect of all Malaysians.
She stands out as the conscience in the hearts of right thinking Malaysians.
The home minister and the police cannot continue to be silent with the numerous intimidating protests outside her home which may soon get out of control.
How can the police say that gathering outside one's home in a threatening manner be legal in the eyes of the law?
They must intervene to put a stop to this total disregard to the rule of law by those intimidating a citizen under their very eyes.
The longer they remain silent, the greater the public loss of trust in the police force.
The prime minister should realise that by doing nothing to stop the harassment of Ambiga, who does not have any political ambitions, the government is fast losing the support of the right thinking Malaysians as his silence is seen to be condoning the acts of irresponsible people who take the law into their own hands.
As right thinking citizensn let us rally behind Ambiga in her fight for clean and fair elections. Let us not resort any confrontation with those who may intimidate us but continue to submit to the rule of law at all times and the people will see the justice and goodness in what we do.
Let us heed her call to go out in full force to vote to ensure a 100 percent turnout in the coming most crucial and defining 13th general election.
Meanwhile let us send this message to her loud and clear: "We understand your anxieties and fears and we continue to pray for your safety and the victory of the principles for which you stand for – justice. We will do our part to make Malaysia a better place not just for us but for our children".
If I hear one more arrogant liberal on Twitter say they are not going to vote, as an act of protest, I am going to smear blue stamp pad ink on their nose. Really, I mean it. I will fwap them with my registered voter card and hang them by their chads.
First of all, in the context of our 2012 democratic process today, right now, it is not a protest! It is a way to get out of being responsible for having mixed feelings for Obama and the democratic process. And who doesn't?! But grow up! Be an activist! Work to get Senators in office that you love. Hell, RUN for office if you like. But this is just totally insane and dangerous.
See Katie's song "I Drunk-Dialed Obama" on The Huffington Post.
And it genuinely pisses me off if for no other reason than that women and African Americans couldn't vote at one time in the veeeeery recent past. There is absolutely no way you can convince me it is stronger to not vote now.
And just as importantly, it's offensive because I picture citizens of other countries walking for a full day and standing in line for ten hours just to vote. And then holding up that beautiful blue thumb for the international cameras, beaming from ear to ear. They may go home and find their house burned to the ground, or that family members have been beaten or raped or killed because they went out to vote. Theirs is an act of protest. Not voting in our election is, in the context of 2012 America, kinda bullshit.
I understand the need for vote-abstaining protests (a kind of Lysistrata of voting, only you can, well, still have all the sex you want which could unexpectedly keep the masses happy though, creating a decline in anger-driven activism, so maybe that's not a good plan…) In South Africa, the "No Land! No House! No Vote!" campaign started in 2004 was a strong movement based on the argument that the poor were not represented and therefore a huge outpouring of committed non-voters could get some attention and make a difference.
And even if there was a way to do it in some kind of wonderful guerrilla theater near the polls (perhaps a flash-mob type thing where thousands of people stand there naked, painted red, white and blue with duct tape on their mouths and strategically placed corporate brand label stickers — yes, a bitch to take off later, but that's commitment, people!), there's no good way to really count how many people Didn't Vote In Protest and how many are just lame-ass, apathetic bums. (Did I just use the word bums? What am I, my grandfather?) So really there is no great statement being made. If you were a Senator and you walked out on a vote, that would be one thing — people would see it and the vote tallies would say "abstained," etc. But this?
This is like saying, "I don't really want to go on a date with you, but would you bring the dinner home in a doggie bag and drop it off at my house in case there was anything in it I might like? Thanks."
Or, "I don't really like you enough to sleep with you, but I'll check back later and see if you still have a nice ass after a year later and I'll think about it…"
I admit I am partial to the Australia system. Voting is mandatory with a small fine for not voting, but you can still go in and rip it up or draw a large penis on it. Your call. Lovely! Perfect! Wow — what would be the result of that kind of election in November, I wonder. (Possibly a dick as president, but, I mean, we've had that before, so…)
Look, seriously, this is America. Like it or not, we vote for the best option available — that's what we do. Because otherwise we end up with the worst.
And let me just say that if Romney does win this thing, you do have to take responsibility for that. Sorry. And then I'm coming to your house to get my equal pay, hospital visitation for my gay friends, my health insurance, some goddamned ice for the polar bears, and my free pap smear. Deal?